Hardware: Macbook Pro M1 Max 2021 Software: Ventura 13.1
Hardware: iPod Nano mini (5th Gen) 2009 Software 1.02
I tried using some 3rd party software first to make the job easy, but most of the ones I tried would only copy 50 or so photos or songs before having to pay to activate it to do them all.
So I found an easy way to do it myself 🤓
Firstly, the iPod Nano Mini wouldn't turn on or charge straight away with an alternative charging cable, but then found the original Apple one which then worked, needed to leave it charging for a while for it boot up.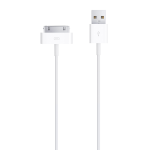 Used the USB-C to USB adapter since my current Mac only has USB-C ports, and device connected straight away in Finder.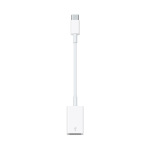 Then need to enable Disk mode if not already (Make sure you don't sync the iPod as it will remove data, should warn you anyways though):
Once applied, you should see a storage device popup on the Finder window beneath, if you don't see the hidden files/folders (Press Command+Shift+.(period) keys at the same time)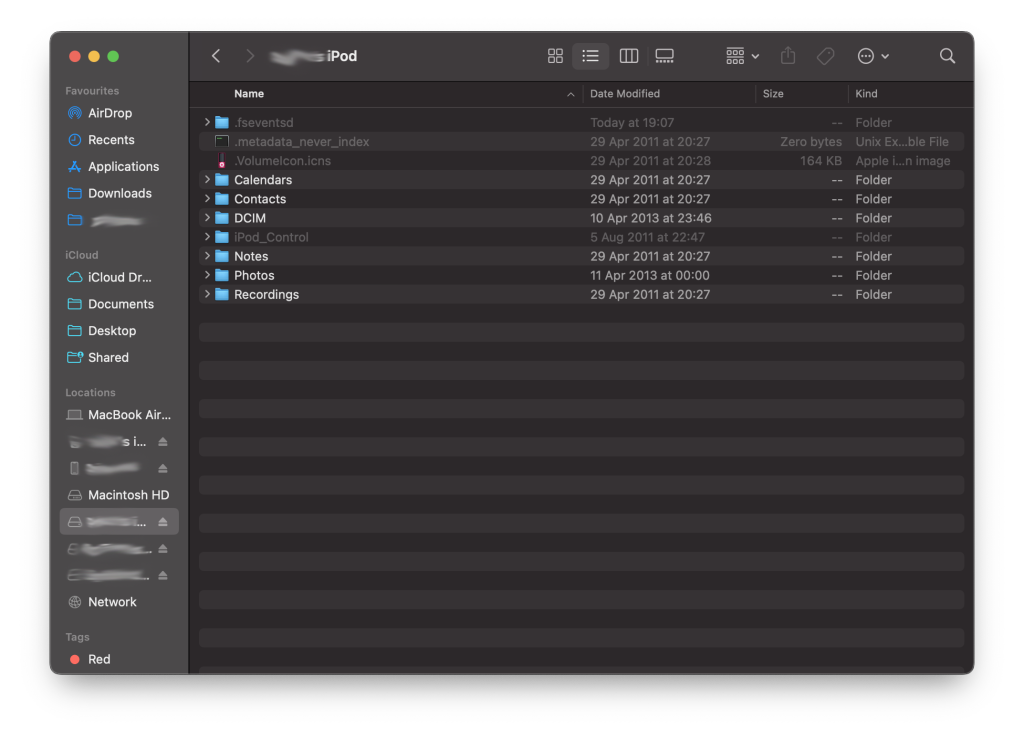 Now just copy the relevant data you want to backup, in my case for Photos – (DCIM folder (Videos) + Photos) and Music (iPod_Control) to your Mac.
You've now backed up Photos and Music.
But you need to do a few things in order to view/listen to them.
Download File Juicer and double click to open, then install it to Applications. Open and drag n drop the .ithmb files onto the app and let it run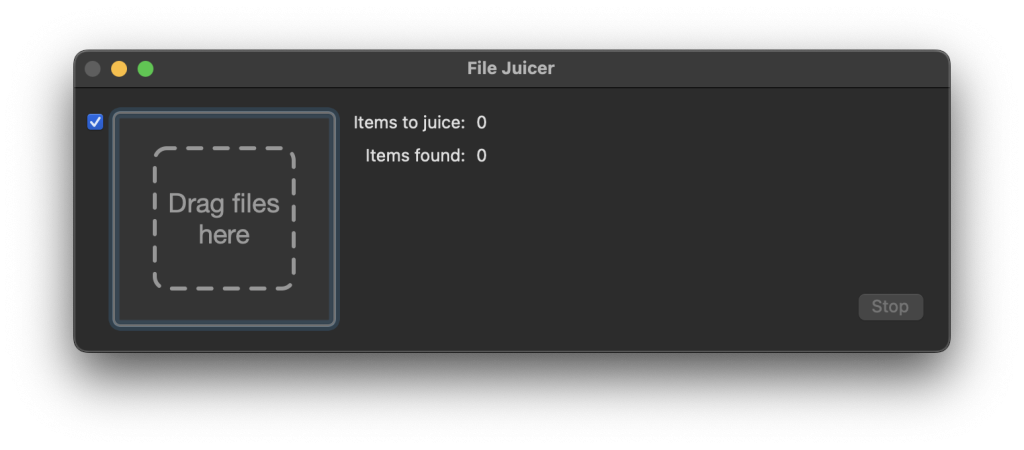 Now that the images have been extracted from the .ithmb files and converted to .tiff / .jpg, Open up Photos.app->File->Import… and select the files/folders from "/Users/YOUR_USERNAME/File Juicer", then again do the DCIM folder for Videos.
For importing the Music into your library, first you need to unhide the files/folders in order to import them. To do this open up Terminal.app and run:
chflags -R nohidden /Users/YOUR_USERNAME/PATH_TO_iPod_Control
This unhides all the folders/files recursively.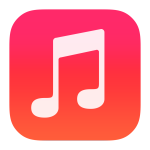 Then open up Music.app->File->Import… and select path to iPod_Control folder and after some time will add all the songs depending on how many etc, then you are able to play them from your Library.
Also make sure the files are copied to Music Library folder by checking Music->Settings…->Files-> "Keep Music Media folder organised" + "Copy files to Music Media folder when adding to library" are both checked. You can also check Artwork – Music->Settings…->Advanced "Automatically update artwork for imported songs"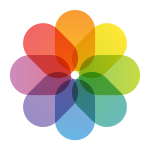 After importing you can delete the folders you copied over from the iPod device, you may also want to check how the Photos.app->Settings…->General->Importing: (iCloud also) is storing your Photos.

Hope this has helped bring back some nostalgia 🤓
Please leave a comment if this helped or if you have any questions 🙂